Burbank Chiropractic helps Patients Become More Active Without Painkillers and Surgical Procedures
Burbank, CA – The central nervous system controls all bodily functions and healing, allowing organ communication and operation to enhance a person's quality of life. Spinal damage or misalignment interferes with the body's ability to govern health, increasing injuries, pain, and illnesses. Burbank Chiropractic provides an individualized treatment plan to improve spinal and overall function. Dr. Thomas Harvey, the principal chiropractor, assesses the spine and determines areas that need correction. An assessment also helps him reduce a patient's need for expensive medication, expedite recovery, fine-tune athletic performance, decrease hospital/doctor visits, and improve blood pressure, immunity, sleep habits, and more.
The spine provides the underlying structures like joints, bones, and muscles with the strength for a range of motion and flexibility, protecting the nervous system, cells, organs, and tissues. Correcting a spinal misalignment through chiropractic care alleviates pain and inflammation while reducing muscle tension and spasms. The Chiropractor believes that correcting a spine is the first step towards wellness, fitness, and health since treatment solutions and bio-mechanics restore the body to its optimal state, eliminating nerve irritation and interference.
Dr. Harvey uses manual/hands-on therapy to relieve back and joint pain due to headaches, numbness, sciatica, carpal tunnel syndrome, chronic pain, whiplash, and other musculoskeletal conditions. During a consultation, he doesn't guess when it comes to patients' areas of concern but performs a thorough analysis of their spine. An examination includes a range of motion, a postural assessment, neurological tests, orthopedic evaluations, and precision x-rays to measure the spine's position and decay level. The Burbank chiropractor searches for the underlying cause of the symptoms to equip the body to rebuild according to its original blueprint.
Alongside chiropractic care, Burbank Chiropractic features various non-invasive therapies like scoliosis correction treatments and spinal decompression to heal herniated, bulging, or arthritic spinal discs. The DRX 9000 Non-surgical spinal decompression machine uses computer-aided technology to apply gentle force to the spine, increasing circulation to the joints and spinal discs to relieve pain and discomfort. As an exclusive DRX 9000 clinic, the chiropractor treats patients with degenerative disc diseases, facet syndrome, sciatic leg pain, foraminal stenosis, and post-surgical back pain.
Dr. Thomas Harvey focuses on spinal rehabilitation, decompression, scoliosis, and brain-based therapies to treat dizziness/vertigo, insomnia, and fibromyalgia. Before venturing into private practice, he worked in the San Fernando Valley since the beginning of his career in 1997, where he empowered patients to live uninhibited of pain. Dr. Harvey is the President of the Scoliosis Center of Los Angeles and a top-rated chiropractor in Burbank, renowned for non-surgical spinal decompression, innovative chiropractic techniques, and advanced back pain/sciatica relief treatments.
Visit the clinic's website to learn more, or call 8185063040 to request an appointment. Burbank Chiropractic is at 4001 W Alameda Ave Suite 207, Burbank, CA, 91505, US.
Media Contact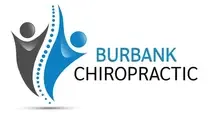 Company Name
Burbank Chiropractic
Contact Name
Dr. Thomas Harvey
Phone
818-506-3040
Address
4001 W Alameda Ave Suite 207
City
Burbank
State
CA
Postal Code
91505
Country
United States
Website
https://www.burbankchiropractic.net/
COMTEX_435634655/2737/2023-06-19T10:55:04
About Author
Disclaimer: The views, suggestions, and opinions expressed here are the sole responsibility of the experts. No Feature Georgia Heralds was involved in the writing and production of this article.